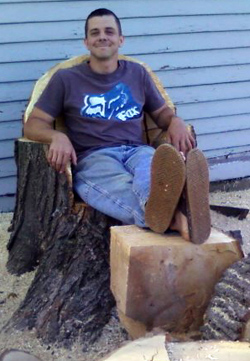 Dan Dostal, owner of Dostal Tree Service, has over 13 years of extensive experience as a trained tree professional and is an ISA Certified Arborist.
Dan is a graduate of the Smith Vocational Agricultural High School Forestry and Horticulture Program and received the award for Outstanding Arboriculture Student in 2000.
Dan worked for 7 years as a Tree Climber for the City of Northampton and is a member of the Mass Tree Warden and Forester's Association. He regularly attends seminars and trainings to learn new skills and techniques, and is fully insured.